Rosh Chodesh December/Tevet Gathering: Chanukah Potluck Dinner & Candle Making Workshop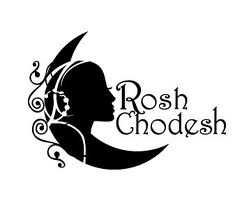 Join with women from across the B'nai Israel community each month for conversation, laughter, creativity and learning as we celebrate the start of each new moon. Women of all ages are welcome to participate, current members and prospective members are welcome. See below for our schedule of upcoming Rosh Chodesh events, please reach out to Rabbi Sarah at smarion@cbibpt.org with questions.
Rosh Chodesh Tevet/December Gathering
Tuesday, December 12, from 6:00-9:00 p.m.*
Chanukah Potluck Dinner & Candle Making Workshop
Celebrate the 6th night of Chanukah with our Rosh Chodesh community!
Join us for a festive potluck dinner and a candle making workshop led by the local woman owned business Healings by Nature. Each participant will have the opportunity to design and create their very own unique candle, using 100% soy wax, semi-precious gemstones, dried flowers and/or glitter coloring and fragrance.
The cost of the candle making workshop is $20/person. RSVP by December 8 on ShulCloud link sign up here! or to Ilene at ifeuerberg@cbibpt.org. Checks can be made out to Congregation B'nai Israel.
In addition to your RSVP, please click on this sign up genius to indicate what you will be bringing for our potluck dinner!
*Note Date Change!
Upcoming Rosh Chodesh programs – save the date!
Monday, January 22: Tu B'shvat Tasting
Monday, February 12: Game Night, co-sponsored by Women of B'nai Israel
Sunday, April 7: Women's Passover Seder, co-sponsored by Women of B'nai Israel