April 4, 2022 - 7:00 pm - 8:00 pm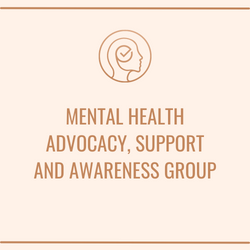 Mental Health Advocacy, Support and Awareness Group
This group is for members who live with mental health challenges or have family members who do. It is also for those professionals working in the mental health system (social workers, therapist, psychiatrist) or any allies of members with mental health challenges. We will SUPPORT each other in our struggles of dealing with mental illness and the behavioral health system. We will ADVOCATE to stop the stigma and myths surrounding mental illness by educating ourselves and the larger B'nai Israel community through forums, workshops, films, etc. We hope you can join us for our next meeting at 7:00 p.m. on Monday, April 4 over Zoom (please see weekly email for zoom link).
Contact Group Leaders: Adam Weisblatt (adamdanielle@gmail.com) or Beth Lazar (ladybeth885@gmail.com)
Map Unavailable