April 29, 2021 - 7:30 pm - 9:00 pm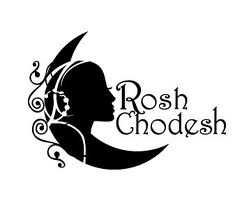 Women's April Rosh Chodesh Gathering – "Israel's Female Fighters, Past and Present: Exploring Gender, the Military, and The Women who Serve"
Thursday, April 29th at 7:30 p.m. on Zoom (see weekly email for link)
Join us for a fascinating conversation about the ways that women have played a role in Israel's most important military operations, from antiquity to the modern day. We'll begin with a study of Deborah and Yael, the Bible's most notable female fighters and commanders. Following this discussion, Rabbi Marion will facilitate a conversation with Yuval Hazan, who served as a Crane Instructor and Commander in the Israeli Defense Forces (IDF) from 2018-2020 (and who was one of our beloved Fairfield County Israeli Emissaries from 2017-2018). Yuval will discuss her experiences as a woman in the Israeli army, including the ways that Israel and the IDF has overcome sexism and gender disparities, and the work that has yet to be done. Women of all ages are welcome and invited to attend.
Join with Rabbi Marion and women from across the B'nai Israel community for conversation, laughter and learning as we celebrate the start of the new Hebrew month.
For more information or to be added to the Rosh Chodesh email list, please email Rabbi Marion at smarion@cbibpt.org.
Map Unavailable