April 10, 2022 - 4:00 pm - 6:00 pm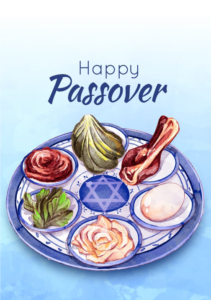 B'nai Israel Women's Passover Seder
In person at B'nai Israel
Women, girls and female-identifying members of all ages are invited to join us for a very special afternoon honoring the role of women in the Passover story and the power of women's voices: past, present and future. We will share our stories and celebrate our sisters, mothers and daughters during this special, intergenerational gathering of prayer, song and joy.
Our Seder will be an afternoon, potluck-style gathering with wine and cheese and other light hors d'oeurves.
Please click here to indicate the appetizer and/or Seder food items that you are able to contribute. (If you would like to attend but are unable to bring something, not a problem, simply RSVP to Rabbi Marion at smarion@cbibpt.org).
If you plan to join us, please also bring the following items to share at the Seder: 1) A Passover ritual object or tradition of special significance within your family 2) A photo of a loved one who you are remembering this Passover season.
Please RSVP/sign up by Wednesday, April 6.
Map Unavailable