Yizkor Book of Remembrance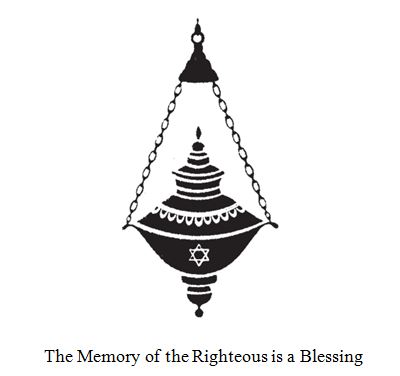 August 3, 2023
Dear Friends,
We are in the process of preparing our annual Yizkor Book of Remembrance for the High Holy Days. This booklet is created every year for the High Holy Days to honor our loved ones who have passed away. This year we will be mailing hard copies of the memorial booklet to anyone who requests one (see below).
If you would like the names of your loved ones included in the memorial book, please provide us with the names of those you would like to memorialize (please limit your list to immediate family). Please note – names are not automatically entered or carried over from the previous year unless indicated below. You may complete the online form below this letter or click here to download and print the form and return it to the Temple office by Wednesday, September 6. Donations to help defray the cost of our memorial booklet are most welcome and have become a tradition. May the memories of all our loved ones be for a blessing.
Sincerely,
Rabbi Evan Schultz
Rabbi Sarah Marion
Sorry, submissions can no longer be accepted. The Memorial Booklet has gone to print.